HSF has been at the forefront of Chinese companies in basic molecular biology, synthetic biology research, technical reserves and applications.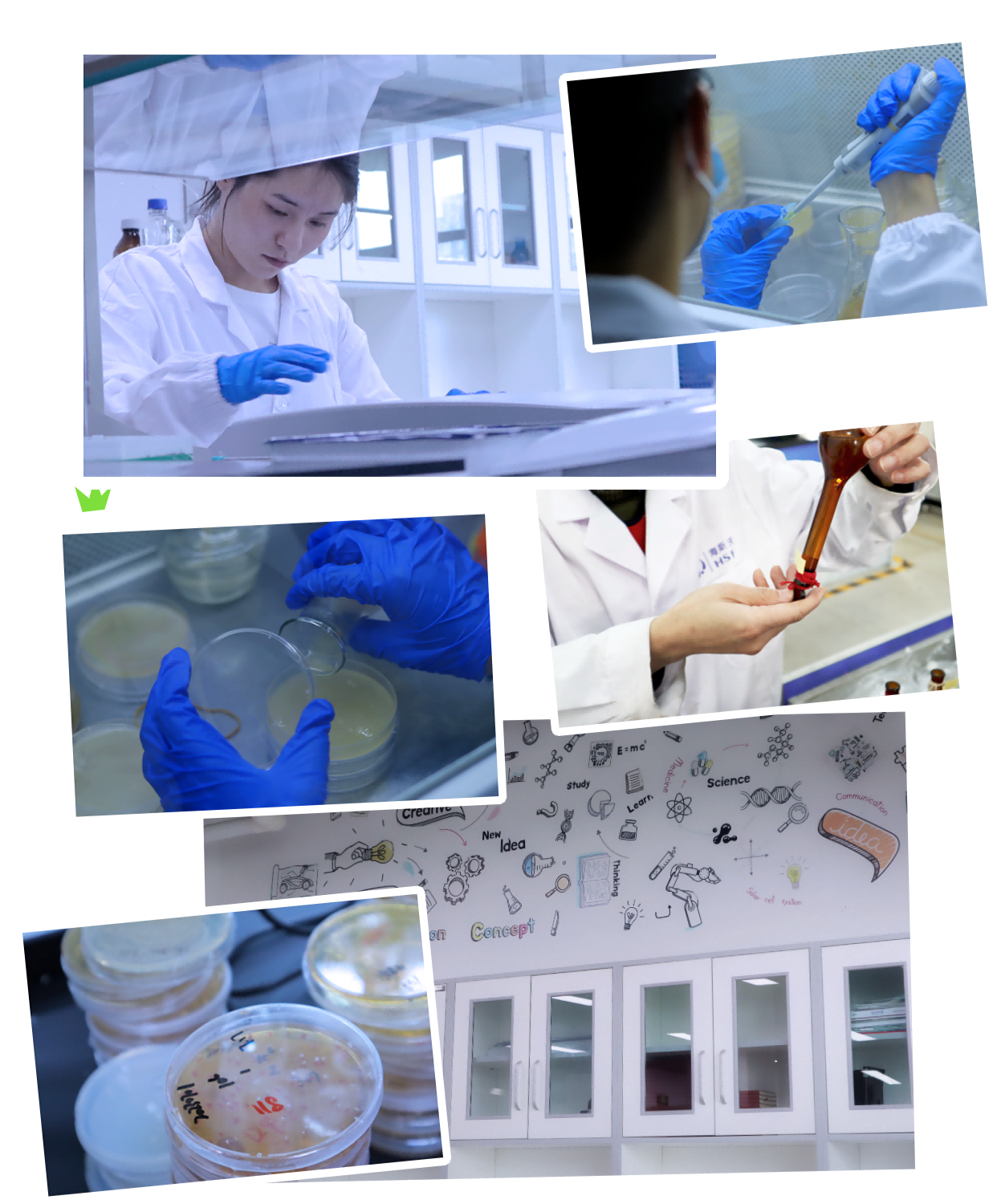 Construction of HSF Biotech Fermentation Microorganisms: The researchers at HSF Molecule Laboratory conduct numerous analysis of transcriptomes and proteomics of microbial strains, establish multiple independent strain libraries, and perform directed domestication of strains through processes like UV irradiation and plasma treatment.
HSF Biotech Company focuses closely on fermentation and molecular biology techniques to study the structure and function of biomacromolecules (proteins and nucleic acids) at the molecular level. They perform high-throughput screening, utilize molecular docking to identify key functional domains of proteins, optimize critical residues in substrate binding domains, and analyze microbial growth and key enzyme properties using advanced synthetic biology techniques. They continuously optimize fermentation conditions such as temperature, oxygen, PH, as well as substrate and nutrient supplementation, using internationally advanced fully automated fermentation equipment to precisely control microbial growth and transformation conditions, resulting in high-yield fermentation products.
HSF has complete platforms of microbial strain mining and optimization, microbial precision fully controlled fermentation, as well as advanced green enzyme engineering development. By using molecular biology and microbial strain optimization technology as to conduct in-depth analysis and change the metabolic pathway of industrial microorganisms to obtain directional high-yield strains, HSF utilizes modern biological bacteria fermentation engineering technology to prepare functional factors, further explore and extract natural functional ingredients, which is applied to functional food processing, and improve the added value of products, expand the breadth and depth of product application.