HSF Biotech has been the front-runner in the research, development and industrialization of phytosterol ester. For years, the company has been the only qualified manufacturer of phytosterol ester in China and the only one that gained authorization from ADVISORY COMMITTEE ON NOVEL FOODS AND PROCESSES for use of its phytosterols ester as a novel ingredient. Besides, the company participated in the drafting of national industry standards for phytosterol ester.
During its production of phytosterol ester, HSF Biotech uses neither solvents nor catalysts to ensure the products as "Green" as possible. With the technologies of biotransformation and low-temperature concentration separation, we are able to, on one hand, retain the bioactivity of the components to the most extent, and, on the other hand, to improve the product's stability. After years of innovation and development, we are supplying dozens of LowChol™ products. Our products are present in the sectors, such as edible oils and fats, special oils, dairy products (liquid and powder), functional foods, solid beverages, cosmetics and daily personal care products.
HSF was the first in China to pass cGMP certification of Phytosterol Ester in 2021.
HSF Core Technology for Plant Sterol Esters: Oil Esterification and Molecular Distillation Technology
Product
Source
Features
Specification
Package
Applications
LowChol™-S
Phytosterol Ester
Soy
Paste
97%
25kg/bag/carton,
or customized as required
Used for functional foods, tablet, hard capsule
LowChol™-P
Phytosterol Ester
Pine
Paste
97%
25kg/bag/carton,
or customized as required
Rich in β-Sitosterol ; Used for functional
foods, tablets, hard capsules
LowChol™-W
Phytosterol Ester Powder CWS
Soy/Pine
Micro-encapsulation
Powder
50%、67%
25kg/bag/carton,
or customized as required
Used for functional foods, solid beverage,
dry-process dairy products, cosmetics
Healites PES/PEP
Soy/Pine
Paste
97%
25kg/bag/carton,
or customized as required
Rich in β-Sitosterol & Excellent flowing ability ;
Widely used for functional foods, tablet, hard capsule
Healites PES/PEP
Phytosteryl Isostearate
Soy/Pine
Paste
97%
25kg/bag/carton,
or customized as required
Cosmetics and personal care products
Featured Products
HEALITES
Phytosterol Ester (soy)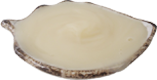 Phytosterol Ester (pine)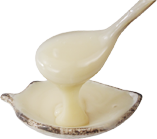 Phytosteryl Isostearate
Phytosterol Ester Powder CWS